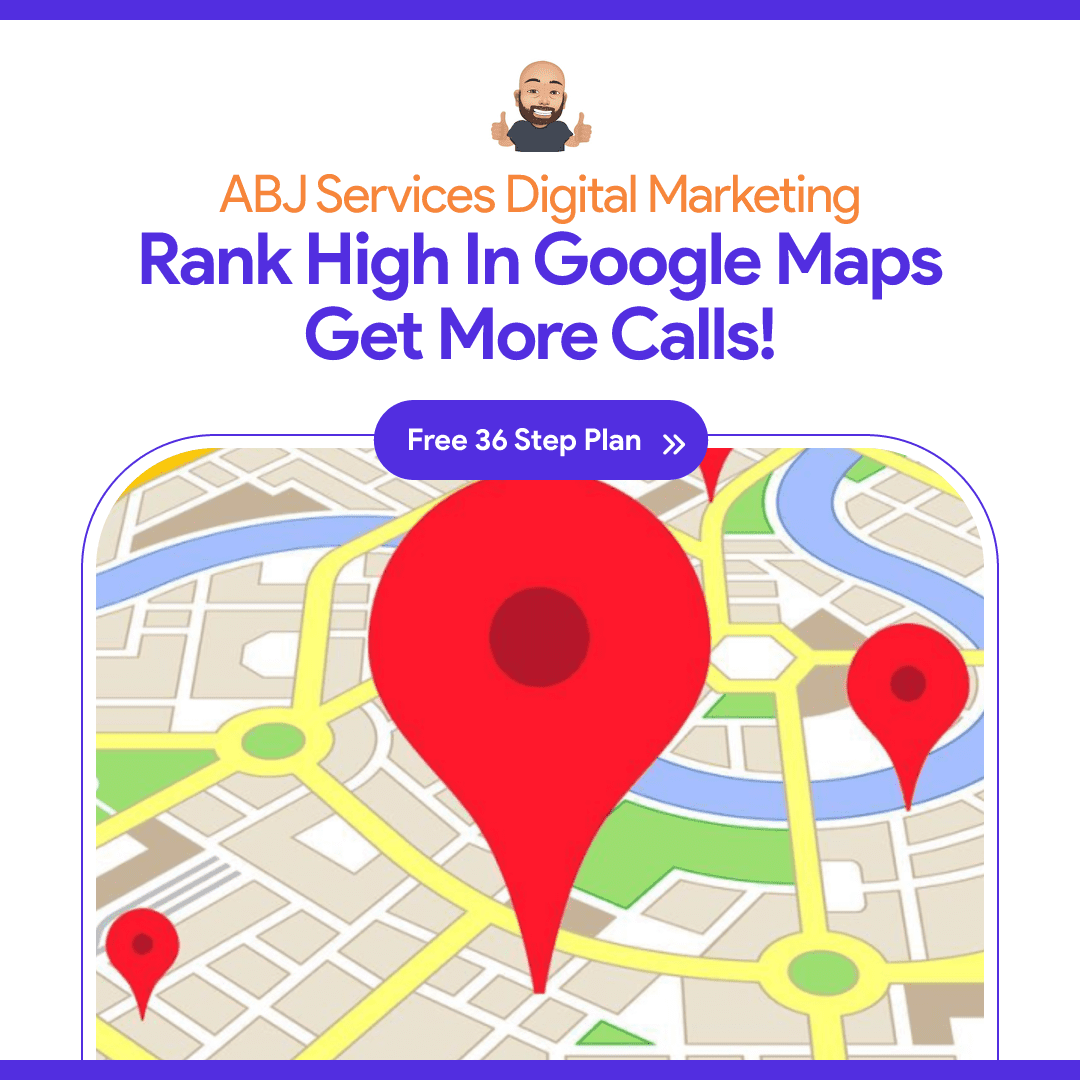 Website Design Stuart Florida
If you own a business looking for affordable website design near Stuart, Palm City, Hobe Sound, Tequesta, Jupiter, Jensen Beach, Port St. Lucie, Fort Pierce or Vero Beach our web design business offers the most affordable website designer services in the 772 area code. 
ABJ Services
specializes in affordable website designs in WordPress starting at just $97 month that includes hosting plan, SSL Website Security Certificates, CRM Customer Relationship Management Software, Premium Plugin Tools & Monthly Reports. 
We also offer complete SEO & Marketing packages to help get your Website on the first page of Google for keywords that are important to your business.  Over the years we have learned how to create Websites that rank on Google using Google My Business, Social Media platforms like Facebook, Instagram, YouTube, Blogger, on page and off page SEO and much, much more.
Web Design Stuart Florida
ABJ Services offers the best value for Website Development in the 772 area code, known as the Treasure Coast.  Our see before you buy designs start at just $97 for a professional WordPress Website design for your business that will improve your position in search engines like Google & Bing.  Having a first page position on Google for your website will dramatically improve your business.  If you want to increase or grow your business you should contact us today for a free no obligation Google My Business analysis and SEO analysis of you current website and or of your online business profile. 
Our Best Reports & Service Bundles Substantial Discount
Starter
Designed for starter businesses & new businesses!
Google Business Profile Report

Facebook Profile Report

SEO Report

Citation Report

Core Web Vitals Report

36 Step Plan

Includes one posting on our Blog & Facebook Page
Level Up
Designed for established businesses that want to Level Up!
Everything in Starter program + more

Top 3 Competitor SEO Report

Top 3 Competitor Comparison Report

Top 100 Business Keyword Research

Top 5 Local Business Questions

36 Step Plan

Includes two postings on our Blog & Facebook Page.
Dominate
Designed for established businesses that want to dominate Google 3 pack!
Everything in Starter/Level Up program +

Local SEO Google Map Links ($250 value)

Local SEO Citations ($250 value)

Local SEO Backlinks ($250 value)

Local SEO Press Release ($250 value)

36 Step Plan

Includes four postings on our Blog & Facebook Page.
36 Step Digital Marketing Plan
Online digital marketing is like building a race car, you start with a nice car, good engine, but your competitors invest and get a better car with a bigger engine, if you don't step up, you will not win the race, it's that simple.  We can help you win the race, we do it all the time.
Not ready to spend some money with us to improve your business online?  We can send you our 36 plan that covers Google Business Profile training, SEO training, WordPress training, these are the same steps we use to help your business.  We have three types of customers, #1 established businesses that want to keep up with what competitors are doing, #2 established businesses that need help and don't have the time to take care of their online assets themselves, and #3 smaller businesses & new start ups that really don't have a budget to hire out services.  No matter where your business is or how well you are doing our 36 Step Plan will help a lot.  FYI – we are not SPAM people, we don't like it, we don't do it, we are not going to bomb your email box with emails.  If you don't need help, that is fine, sooner or later you are going to have to get some help.  We are here when you are ready!  ABJ Services.
ADDRESS:
2201 SE Indian St. C6
Stuart, Florida 34997
HOURS:
Sunday Closed
Monday 9AM-5PM
Tuesday 9AM-5PM
Wednesday 9AM-5PM
Thursday 9AM-5PM
Friday 9AM-5PM
Saturday Closed
Serving Stuart FL, Palm City FL, Hobe Sound FL, Jensen Beach FL, Port St. Lucie FL, Fort Pierce FL, Okeechobee FL, Vero Beach FL, Sebastian FL, Tequesta FL, Jupiter FL, North Palm Beach FL, Palm Beach Gardens, FL including Martin County, St. Lucie County, Indian River County, Okeechobee County & Palm Beach County Florida.   
Services offered: Software development, Mobile app development, Application development, Search Engine Optimisation, Email Marketing, Website Development, Logo Design, Digital Marketing, Responsive Web Design, Graphic Design, Social Media Marketing, Content Management, Web Development, Online Marketing, Web Design Company, Ecommerce Web Design, Content Management Systems, Content Creation, Website Design And Development, Brand Identity, Seo Strategy, Website Hosting, Search Engine Optimization, social media management, Ecommerce Website, Website Design, Wordpress Web Design, Local Seo, Brochure Design, Website Redesign, Responsive Websites, Web Design, New Website, Ecommerce Website Design, Ecommerce Websites, Marketing Strategy, Content Management System, Responsive Design, Web Design Agency, Digital Design, Responsive Website Design, Web Hosting, Design And Development, Search Engine Optimis­ation, Website Optimisation, Web Design & Development, Web Page Design, Digital marketing agency, Design & Development, Web Design And Development
Key Words that help find our business: website design, web design, web developers, e-commerce website, web design company, website developer, portfolio websites, website design company, website designer near me, web designers near me, web page design, web design agency, best website design, web design services, graphic design website, design a website, web development companies, graphic designing company, e-commerce site, web design near me, e-commerce website design, website design services, website design near me, designing companies, website development company, website developers, website design cost, WordPress website design, web developer near me, website builders near me, web development portfolio, web design and development, best portfolio websites, web development agency, designer websites, website developer near me, custom website, custom website design, website designer for small business, best web design, WordPress web design, site design, website design agency, web design portfolio, website company, best e-commerce sites, e-commerce website development, portfolio website design, professional website design, website design companies near me